Brown Bag Gourmet
Location:
310 Acton Rd, Ste B, Marksville, LA 71351
Phone:
(318)240-8211
A fantastic, top of the line restaurant that specializes in simply delicious Cajun and Creole food, you will not want to stop enjoying your experience at Brown Bag Gourmet. They have amazing food, extremely friendly wait staff and bartenders, and prices that are extremely reasonable, especially for the size of the portions that they provide you with at Brown Bag Gourmet. The head chef and owner personally designs all of the menu items and makes sure that the menu is filled with simply fantastic meals that you will be sure to love. Some of our favorites on the menu include the Gulf Seafood Bouillabaisse and the Cheddar Potatoes!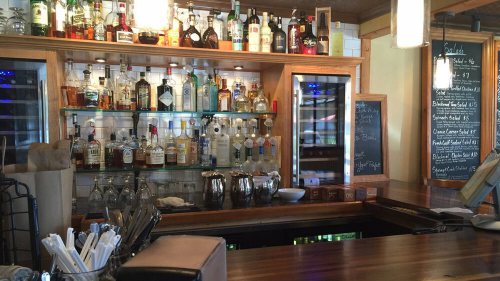 Word of Mouth
Location:
918 Foisy St, Alexandria, LA 71301
Phone:
(318)528-8702
The folks at Word of Mouth Cafe are experts at cooking and they know exactly how to balance comfort and freshness. They are located in the heart of Alexandria, and it is one of the area's absolute best establishments. You will find that their plate lunches are absolutely amazing and taste just like your Grandmother used to make. They are all about fresh food, their down home atmosphere, and their friendly and personable service. With a five star staff and meals that are always fresh and incredible, you will not have a hard time finding something that you love at Word of Mouth.
Mama's Fried Chicken
Location:
508 E Landry St, Opelousas, LA 70570
Phone:
(337)948-9203
An excellent fast food restaurant that takes all of the negative connotation of the term "fast food" and completely flips it on its head. Everything at Mama's Fried Chicken is fresh and simply delicious. They are a beloved hole in the wall that you simply must try. They offer a surprisingly expansive menu that is all cooked with the best techniques and ingredients. You simply must try their fried chicken. It is probably some of the best we have ever tried, and they offer enormously generous portions sizes that will have you digging in for a while. The chicken is always flavorful and moist on the inside and crunchy on the outside, made with amazing batter. Mama's Fried Chicken is the place to be in the Avoyelles area.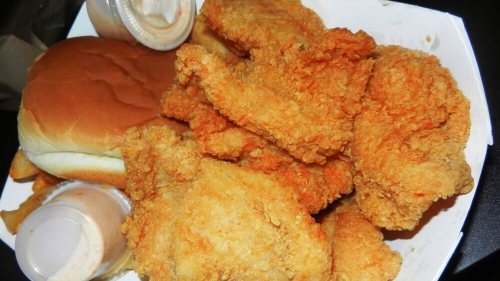 More Than a Coffee House
Location:
1921 Jackson St, Alexandria, LA 71301
Phone:
(318)787-2222
A small, excellent coffee house in the Alexandria and Avoyelles area that you will be sure to simply fall head over heels for, 1921 Jackson Street's More Than a Coffee House is just that -- it is more than just a coffee house. They are a local setting run by locals, and it feels like you're stepping into a hospitable friend's house when you head there. They have amazing coffee drinks that you will be sure to love as well as gourmet teas for you tea drinkers out there. They also are a great place to pick up breakfast or lunch as they have a great number of pastries and expertly crafted sandwiches. We love the art that lines the walls at 1921 Jackson Street as well, which pay tribute to the local artists from the area.
Rocky's Tails & Shells
Location:
126 Lyle Ave, Bunkie, LA 71322
Phone:
(318)346-1922
Everyone knows that crawfish is best when it is in season and no one gets this better than the folks over at Rocky's Tails & Shells. They really know how to serve up some fresh and delicious seafood. You will be sure to feel like you're on cloud nine when you are enjoying a meal at Rocky's Tails and Shells. They go to great lengths to make sure that every single customer really love their overall experience. With amazing seafood as well as burgers that are fresh and juicy, sweet potato fries that are crispy and flavorful, and an overall friendly atmosphere with sports memorabilia lining the walls.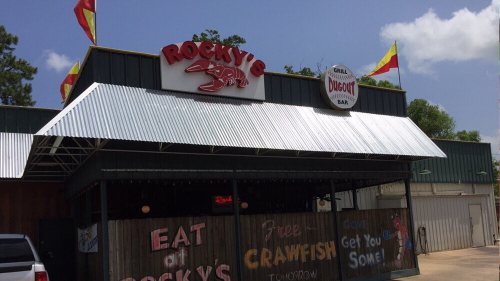 Porky's
Location:
1521 Bringhurst St, Alexandria, LA 71303
Phone:
(318)445-9070
If you are looking for some truly amazing barbecue that will both blow you away with the incredible flavor and technique that went into cooking it, but also one that won't break your wallet, then you simply need to head over to Porky's on Bringhurst Street. This is one of the most beloved places in the whole Avoyelles area to pick up some barbecue. Many head here at least once a week either to dine in or to carry out, and for good reasons. Porky's uses all of the techniques that makes barbecue truly great. Seriously, if you are in the area and are looking for some amazing barbecue then look no further than Porky's.