Ol West BBQ
Location:
206 Hwy 531, Minden, LA 71055
Phone:
(318)382-1133
If you're craving something delicious and you're in the mood for some expertly made barbecue then our suggestions is Ol West BBQ. They go to great lengths to preserve the old style of cooking barbecue that will taste like home cooked and you're gonna love it. Ol West has an awesome menu or BBQ dishes that have been cooked to perfection such as pulled pork that has been smoked for 24 hours and seasoned to perfection, juicy, tender chicken, and nice and juicy steaks. They also feature some fantastic, expertly crafted sides that have been home made and cooked to perfection. We strongly suggest the baked beans and the mac and cheese!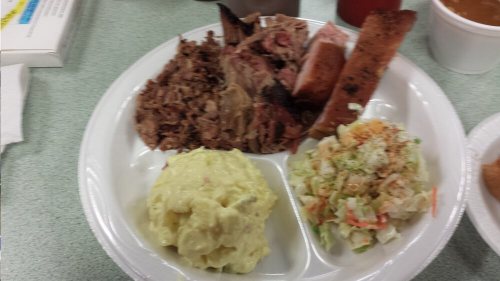 La Fogata
Location:
594 Gap Farm Rd, Arcadia, LA 71001
Phone:
(318)263-8522
When you are in the mood for some simply amazing and authentic Mexican food when you are in the Bienville area then you need to look no further than La Fogata on Gap Farm Road. The staff at La Fogata will go above and beyond to make sure that each dish is absolutely perfect by using authentic Mexican ingredients and old style techniques that will leave your mouth watering. They have all the classics that you probably crave when you want Mexican cuisine, like tostadas, chimichangas, burritos, tacos, and more! The tamales are amazing! La Fogata is the best place for lunch and dinner any day of the week! This is a favorite amongst families in the area.
Yummy Sushi
Location:
416 Homer Rd, Minden, LA 71055
Phone:
(318)299-3848
Yummy Sushi is absolutely the place to go in the Bienville area when you are looking for some delicious, fresh sushi and Asian Fusion cuisine. The atmosphere is extremely warm and friendly, with staff that are extremely attentive and seem to be genuine about how much they enjoy doing their jobs. They make sure that the establishment is always clean. The food is really what makes Yummy Sushi simply spectacular. They have all of your favorite classic rolls such as California Rolls and Crab Tempura, but also have some amazing specialty rolls such as the Red River Roll that will leave your head spinning. This is a spectacular establishment that you would be remiss to pass up on.
Crawfish Hole #2
Location:
12903 Highway 371, Minden, LA 71055
Phone:
(318)377-0252
If you are looking for a truly authentic Louisiana dining experience then check out Crawfish Hole Number Two over in Minden. This is where you can go to get truly amazing crawfish, cooked to perfection. The folks at Crawfish Hole Number Two truly cook up the best ettufe you will ever have. Whether you are looking for boiled crawfish or fried crawfish, you will have no problem finding something that you love. This is a great place to bring the family when you are on vacation, or to take a friend for a day out. Just don't wear a white polo when you come here, or a suit -- trust us!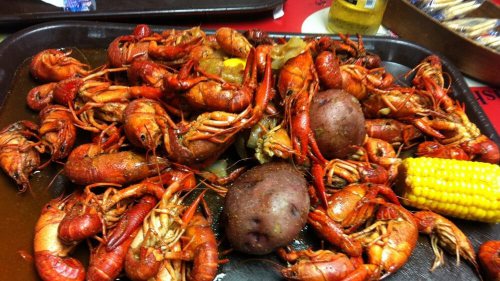 Sharon's Cafe
Location:
2482 2nd St, Arcadia, LA 71001
Phone:
(313)263-3558
Sharon's Cafe is a simple and cozy diner that is open for both breakfast and lunch. It is certainly the place to go when you are looking to enjoy a nice meal in a casual setting to start out your morning or during a break from work. We strongly recommend their omlettes which are cooked to perfection and stuffed with just the right amount of fillings, or the fluffy, delicious pancakes. Their service is extremely friendly and attentive. You will find that the minute your coffee cup is empty it will immediately be filled right back up, and not any sooner so it messes up your coffee and sugar ratio, or not any later so you start jittering from withdrawals.
The Country Cottage
Location:
1083 Hazel St, Arcadia, LA 71001
Phone:
(318)363-3212
If what you want is fantastic country cooking in the Bienville area then you need to head over to The Country Cottage on Hazel Street. They alway s do whatever it takes to make some simply amazing breakfast, with an owner who treats every single customer with a great amount of respect and friendliness. Many have compared him and his wife to Colonel Sanders because of their great work ethic and drive to get their name recognizes. They are a great, laid back atmosphere and they give a whole lot of food for extremely reasonable prices. We strongly recommend that you check out their lunch and dessert menus!