Joe's Pizza
Location:
1601 Ruth St, Sulphur, LA 70663
Phone:
(337)528-2560
Joe's Pizza and Pasta is an excellent, hidden gem in the Calcasieu area that is beloved by many for having some of the best Italian food around. The pizza is expertly cooked with home made dough and sauces that are made completely from scratch. Their toppings are generously portioned throughout the pizzas and are made with the freshest and most delicious possible ingredients. When you head over to Joe's Pizza and Pasta you will be sure to simply love every single aspect of the restaurant. If you are not in the mood for pizza with the family then a pasta will certainly do you some good. We strongly suggest the fettuccine Alfredo but you can't go wrong with any of their fantastic dishes.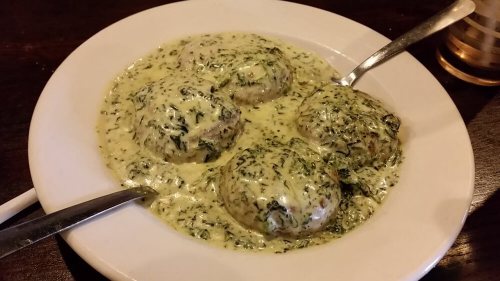 Leonard's
Location:
1708 Gerstner Memorial Dr, Lake Charles, LA 70601
Phone:
(337)494-0618
Having been opened and a beloved staple in the Calcasieu area since 1986, Leonard's Food Quarters has built a legacy in the area that is beyond compare. They offer a unique mixture of Cajun & Creole foods with a wonderful touch of soul. They pay a great amount of attention to every dish, from the entree down to the dressing. They are happy to use the freshest possible ingredients and they have a wonderful loyalty to their customers that can not be passed up. They have a unique love for their community that you will be sure to simply love.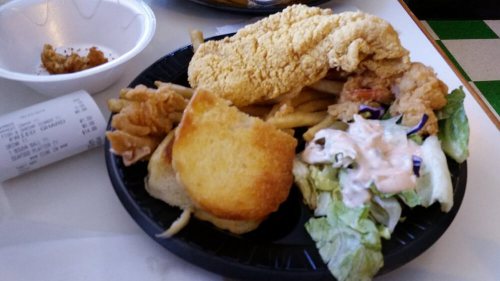 Street Breads
Location:
3475 Nelson Rd, Lake Charles, LA 70605
Phone:
(337)430-4672
With a unique focus on creating amazing, expertly crafted sandwiches, home made soups, and crisp, delicious salads, Street Breads is the place to go for a nice, casual lunch with a great amount of personalized service in the Calcasieu area. They have a clear mission for the food that they serve and that is to make sure that it is always fresh and clean and served in an honest manner. Their sauces, dressings, and toppers are all the reason for the unique deliciousness of their Street Bread signature sandwiches. You will always be sure to love the food that you get at Street Breads as well as the people serving them to you.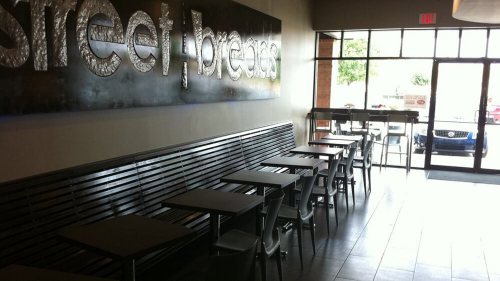 Steamboat Bill's
Location:
1004 N Lake Shore Dr, Lake Charles, LA 70601
Phone:
(337)494-1070
Specializing in delicious, fresh seafood -- some of the most fresh in town, Steamboat Bill's has established a reputation for itself amongst the residents of the Calcasieu and the Lake Charles residents and visitors of the area as well. The only use Gulf caught shrimp in their dishes, and all of their crawfish is entirely from Louisiana. They are sure to only buy local product that you will be sure to love one hundred percent. Steamboat Bill's is the place to go when you are looking to enjoy a nice, fresh, seafood meal and don't want to worry about the taste being anything but absolutely perfection in every way possible.
Victoria's Taqueria
Location:
1004 Broad St, Lake Charles, LA 70601
Phone:
(337)436-5124
If you are looking for some truly spectacular, authentic Mexican food in the Calcasieu area then you need look no further than Victoria's Taqueria. They have all of your favorite specialties such as tacos and burritos with shredded beef, barbacoa, carne asadas, and gorditas the size of your head! They offer meals that are nice and spicy, just the way we like it, and if you don't want all of the spice then they will be happy to accommodate. Their service is extremely personable and they will always have a wonderful time.
La Truffe Sauvage
Location:
815 W Bayou Pines Dr, Lake Charles, LA 70601
Phone:
(337)439-8364
La Truffe Sauvage is truly the definition of fine dining. They strongly believe that every aspect of the meal is incredibly important. They make sure that the food, the wine, the service, and the atmosphere come together in perfect harmony, providing an overall amazing and unique savory experience for people who truly value that kind of quality. With the finest of Angus Beef, fresh seafood, produce, and preparation, La Truffe Sauvage is able to provide a one of a kind experience that many in the area can not get enough of. If you looking for a place to propose to your one and only, then this might just be the place to do so.