Some of our luxury fleet Highlights
Baton Rouge is exactly where you'll want to be if you're looking for a city with rich culture and history. This is a city sprawled along the Mississippi River that's filled with good people who are proud of it, a large part of its timeless charm. From the delicious restaurants to the booming nightlife, Baton Rouge is a perfect place to host events and sit back and enjoy the unique ambiance around you.
We are a team of committed individuals united by the same lofty goals. This is what makes us stand out from other limousine and party bus rental companies, we love what we do and it shows through the quality of our services. Our standards are set very high for good reason; we're the leading party bus and limousine rental service in the area.
The experience of renting any of our luxurious Baton Rouge limousines is really the reason why people use our services. We work painstakingly to bring you convenient customer service and a fleet of perfectly maintained, elegant and luxurious vehicles. Our chauffeurs are ready to help you experience all the sights and sounds of this lovely city and beyond. We will do whatever it takes to make you satisfied with our service!
If you've never rented our type of transportation services before, you're new to the entire experience and we'd love to treat you to a memorable night on the road! Traveling in our hummers and buses is an experience like no other, where you can rock out to your favorite tunes by hooking your smart phone up to our stereo system, enjoy drinking on the road which you certainly can't do in your own vehicle (it's fully legal in ours so you can live it up and drink up even between bars!), and really relax even when the traffic is at its heaviest. You're not the one battling the traffic or even figuring out the quickest routes, because you've got a pro chauffeur at the wheel, while you simply kick back and enjoy a night on the town. Glamor and glitz even when traveling between your destinations. That's what we offer and what you'll enjoy most!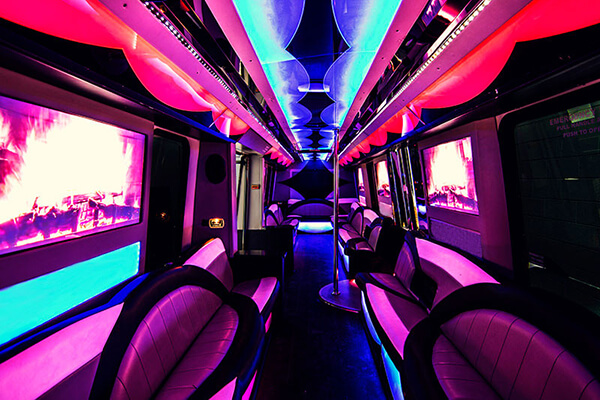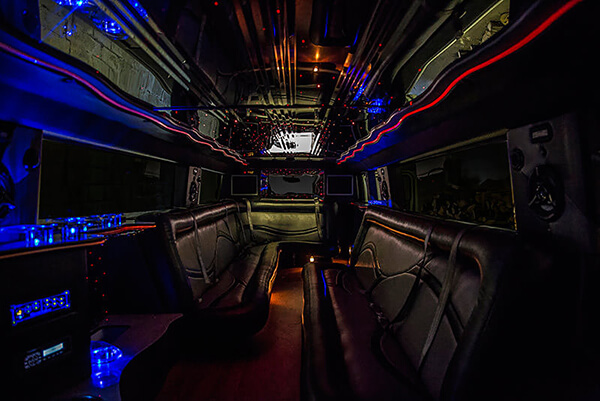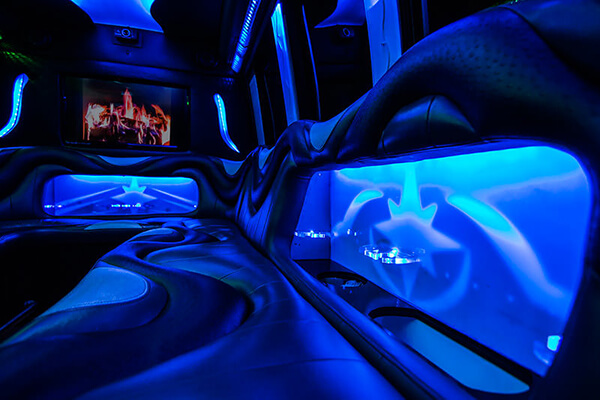 We serve a wide array of events, so no matter what you've got coming up on your calendar, there is always a way for our company to make it an even better event! Weddings are a particular highlight of our services, where we can really turn your already special day into a full-on fairytale. No matter the size or style of your wedding party, we've got a vehicle that will suit your needs just perfectly. Proms and homecomings are also a popular time to take advantage of our services, with teens being particularly big fans of our built-in dance floors as well as our big screen televisions and booming bass on the stereos. You get the advantage of knowing they're safe on the road while they celebrate, so it's a real win-win. We have a vast network of affiliates to offer our clients as well. The top three are Party Bus DFW, Party Bus in Bellevue, and Party Bus in Boise Idaho. They all come highly recommended.
Bachelor and bachelorette parties are another time that our services are in high demand. Our drivers know the locations of all the hottest bars and nightclubs in the city, so you can just relax and arrive in style, never having to even think twice about traffic or parking. That is doubly true for sporting events, concerts, and festivals, with the added perk of already having everyone together when you arrive, so that you don't have to scramble on your cell phones to meet up at a central location. There's simply nothing else like traveling with us for your events in our beautiful city. It's an instant upgrade to any night on the town or day out.
If you have any questions or inquiries, or want to arrange a rental service, give us a call! We're always eagerly awaiting your call on the other end, devoted to giving you the best deal. We'd love to hear from you if you have any questions about our services. We've put together an FAQ page for you here on the site, as well as pages about our pricing and our events. Feel free to browse and take a look at all the photos of our gorgeous vehicles, and when you have an idea of how you'd like us to serve you on your big night, give us a call at 225-307-8122 and let our office staff get started on the planning process. We believe in treating our customers with the utmost respect and courtesy, so give us a chance to make your event a beautiful one.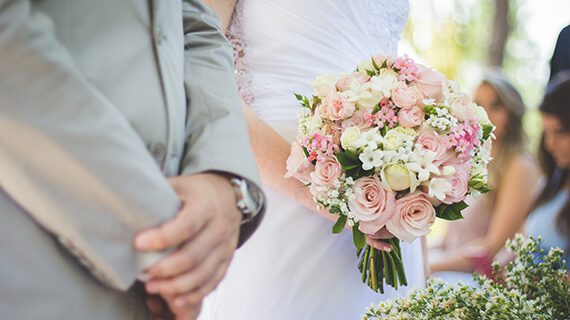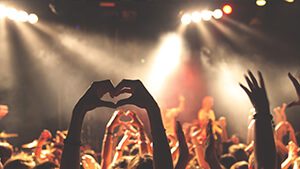 A Little About Us
We are proud to provide world-class luxury transportation across Louisiana. It is our first priority to provide you with an experience nothing short of excellence, and we have yet to relent in our endless pursuit of perfection. For the ultimate experience, you can do no better than the experts at Baton Rouge Limousine!